The logotype of the government is displayed in a white band at the bottom of the poster so as to remain visible and not obstruct the message of the poster.
This positioning is to be advocated to ensure the visibility of the logotype. It must be respected whenever possible.
Indications concerning the size, the margins and the white band are to be adapted depending on the size of the poster.
Example of a poster measuring 1,190 x 1,750 mm: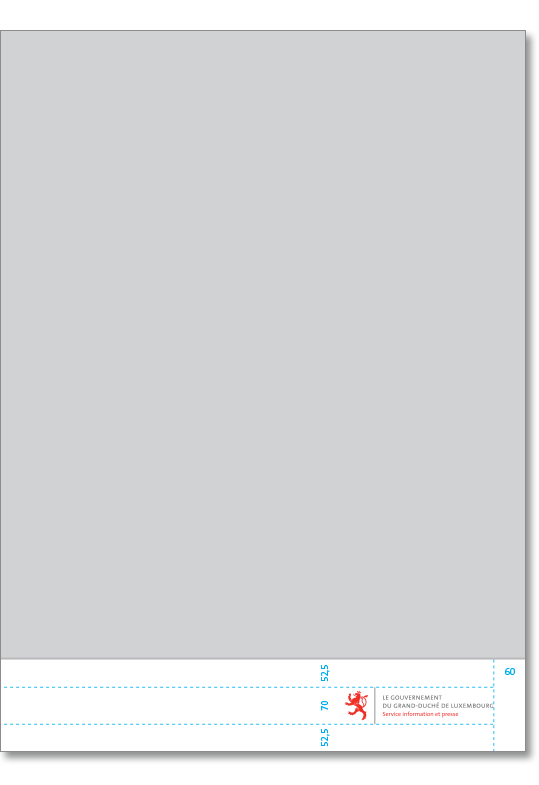 Size: 70 mm

Positioning: bottom right
Right margin: 60 mm
Height of white band (1,750 mm : 10): 175 mm
Sponsoring
When the logotype of the government is featured alongside logotypes of non-state entities or commercial companies on a colour background, it must be displayed on a white background so as to be highlighted.